Waterproof Flooring in Tillsonburg, ON
Are you tired of dealing with the lasting effects of water damage? One spill in your kitchen, bathroom, or living room can damage the look and appeal of many kinds of flooring materials. Once the moisture seeps into your flooring and penetrates the layers below, mold and mildew can start to fester, leading to a slow degradation. Soon, you'll have to replace every layer of flooring in that room.
With our water-resistant flooring, you can stop this situation from becoming your future. Turn to our flooring shop for the solution that begins with our collection of long-lasting waterproof flooring in Tillsonburg, ON. Add waterproof laminate or luxury vinyl tile to any room in your home and enjoy peace of mind for years to come – you'll never have to worry about water destroying your home's condition and value with this innovative new product.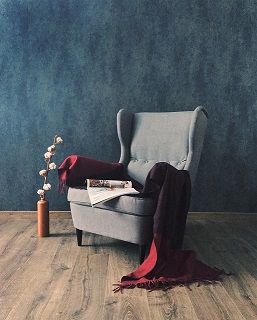 Waterproof Laminate Flooring: Laminate flooring is one of the most popular and affordable flooring products, and for a good reason. It comes in many different patterns and textures, and now, thanks to modern flooring manufacturers, it's ready to stand up to the test of time. Visit our showroom to purchase laminate that won't waver, even when exposed to moisture.
Waterproof Luxury Vinyl Flooring: Fans of luxury vinyl tile, or LVT, know that this popular flooring option imitates the look and feel of natural materials. However, now you can bring home a flooring material that not only mimics the appearance of stone and wood, but repels water, as well. Our products offer the best of form and function for years down the road.
Why Invest in Water-Resistant Flooring?
There are many reasons to make the switch to waterproof flooring; however, the most common is obvious: its water-resistant qualities. These flooring products are unparalleled in terms of their ability to repel moisture, which equals more long-term savings for you. After all, the better your floor is at keeping out liquids, the less likely you are to have mold or mildew problems in the long run.
Additionally, waterproof flooring is an excellent precaution. Whether you place it in your kitchen, bathroom, or mudroom, you'll find that this kind of flooring is well worth your money. This is because it can save you from having to replace many layers of flooring should accidents, spills, or floods ever occur. An investment in water-resistant flooring is an investment in your financial wellbeing.
Contact us today to find out whether waterproof flooring is the right fit for your home. We serve shoppers in Tillsonburg, ON, and the surrounding areas.